Idris Murphy & Ross Laurie
Fieldtrip to Fowlers Gap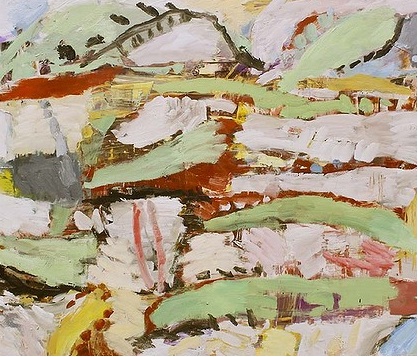 This outback adventure is designed around one of Australia's great train journeys aboard the mighty Indian Pacific. Daily flights are available, but experiencing the relaxing pace of a great train journey to get to Broken Hill, is half the fun. Spend a night in the iconic Palace Hotel which featured in the movie "Priscilla Queen of the Desert" and dates back to the 1890's. It is here we will meet and greet on our first morning prior to departure for Fowlers Gap.
Our bus will transport us through the amber hues and vibrant reds of living desert country to Fowlers Gap - home of the UNSW Research Station 112kms north of Broken Hill, where so many important Australian artists have gone before. Artist Profile Magazine featured a group of 13 prominent Australian artists from a mixture of backgrounds, ages and art practices in 2011. The artists were part of an arts laboratory and spent 14 days interpreting the arid landscape. Their adventure was named "Not The Way Home" and their work from the field was uploaded daily to a blog, allowing viewers to follow their journey. Idris Murphy and Ross Laurie were part of this group.
Idris and Ross are two of Australia's leading landscape painters and teachers who have been returning to Fowlers Gap for many years to draw inspiration for their paintings. Our 2 artists will work together to develop a program that exposes students to a variety of ideas and approaches. Participants will not only experience 3 full days with both artists but will have the added benefit of group discussion with Idris and Ross each evening on paint, painting, painters and the history of painting.
This unusual location takes time to adjust to the big skies, huge rocky hills and scrubby groundcover. The shapes of the trees, the breaking down of patterns in the dense foliage, while looking for simplicity. "If you sit yourself in the landscape, things will reveal themselves slowly" says Elisabeth Cummings who was part of the celebrated 2011 Artist Profile group.
Fowlers Gap research station provides rustic but comfortable shared accommodation in the arid zone of NSW. We have engaged a professional caterer to take care of our meals.
A wide range of research on birds, kangaroos, reptiles and other flora and fauna has been carried out on the property including soil conservation, solar energy and astronomy. It is an important site for teaching, with regular field excursions by students from both UNSW Science Department and the College of Fine Arts. The remoteness of the Station with its impressive landscape, eco trails and wildlife viewing platforms attracts artists as well as local and international visitors. It is also a working farm with more than 5000 sheep.
Make sure to visit the best art galleries of the region upon return to Broken Hill and take in all the attractions of this well known outback town.
Ross Laurie currently has a solo exhibition at King Street Gallery, Sydney and both are represented by King Street Gallery.
Some Words & Images: James Compton and ABC producer, Sean O'Brien- "Not the Way Home"
DEPOSIT REQUIRED WITH BOOKING
Location:
Fowlers Gap, Far west NSW
Date:
12th-18th May 2015 (6days/6nights)
---
Wendy Sharpe
African Adventure - with Wendy Sharpe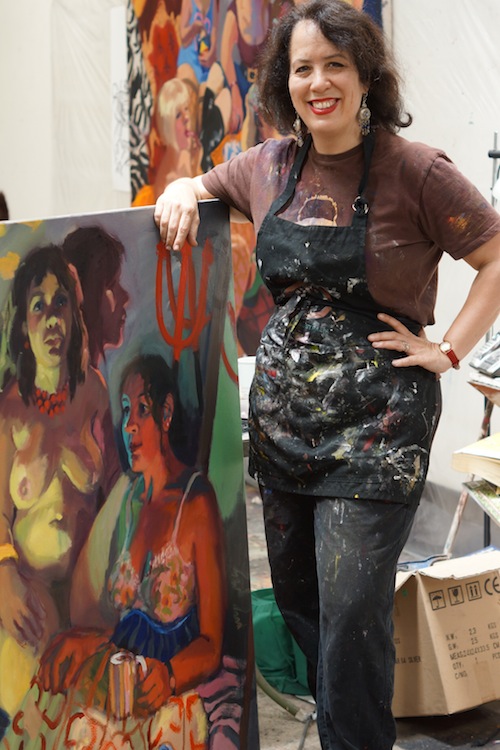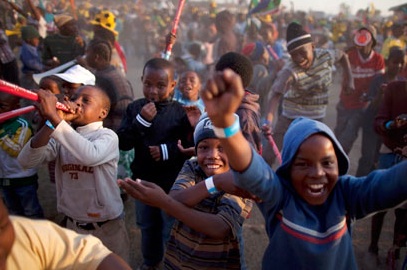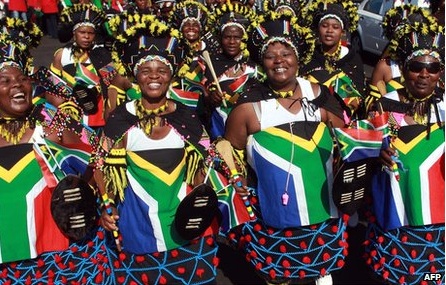 Join us on the trip of a lifetime where we will combine an art adventure with wildlife, wilderness and learn about the culture and people of South Africa. The continent is home to the giants of the wild - elephant, rhino and hippo and of course the king of them all - the African lion. The animals roam freely around the private game park we will visit and which adjoins the famous Kruger National Park. South Africa also provides an insight into the successful struggle of the black conscious movement in a once segregated society.
We begin the expedition in Johannesburg with a visit to Soweto. The name stands for "South Western Townships" and is the most populous black urban residential area in South Africa. Soweto is infused with the history of the struggle against apartheid and abuzz with the energy of the city of gold. Rows of tin shanties abut small brick boxes built by the old "white regime" and informal traders ply their wares on every street corner. It is a place of contrasts and a must see for any artist.
Following lunch with a local family in Soweto, our private guide will take us to the Apartheid Museum. The building is architecturally interesting and embodies the hostile and difficult conditions experienced on Robben Island by Nelson Mandela and other political activists. The aim of the museum is to demonstrate what South Africans lived with during the apartheid era.
After two nights in the city we return to the airport for our one hour flight to the bush to experience the sights and sounds of wild Africa. Enjoy the luxury of 2 spa pools and beautifully appointed share accommodation. The surrounds of our private game park provide peace and tranquility which at any moment could be disrupted by an animal hunting its prey or the impromptu joyous singing of the locals. Our 6 night stay includes a daily game drive, a visit to the spectacular Blyde River Canyon - part of the famous Drakensberg mountains and a visit to a nearby tribal village.
"Wendy Sharpe is undoubtedly one of Australia's greatest contemporary figurative painters. Working from life, her paintings possess a spontaneity and directness that invites viewers to engage with the work on an emotional level. Wendy has developed a distinctive gestural style grounded in an innate ability to draw" - Art Equity
It is this exceptional ability combined with Wendy's years of teaching and practical experience, that will enable participants to capture the local sights, sounds and colours of Africa.
Please email beryl@artworkshopaustralia.com.au for detailed itinerary
Deposit is required with booking plus instalment payments when requested.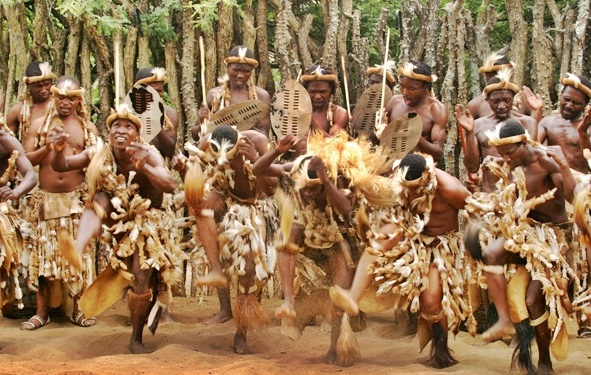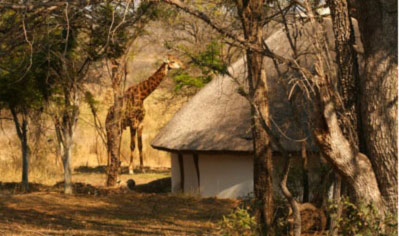 Date:
29 June to 7 July 2015 (9 days)
---