Idris Murphy and Ross Laurie
Fieldtrip to Fowlers Gap III
This outback adventure is designed around one of Australia's great train journeys aboard the mighty Indian Pacific. Daily flights are also available, but experiencing the relaxing pace of a great train journey to get to Broken Hill, is half the fun. Accommodation is required for Sunday night in Broken Hill and we meet following breakfast on Monday morning to be transported to Fowlers Gap.
Our bus will transport us through the amber hues and vibrant reds of living desert country to Fowlers Gap - home of the UNSW Research Station 112kms north of Broken Hill, where so many important Australian artists have gone before. Artist Profile Magazine featured a group of 13 prominent Australian artists from a mixture of backgrounds, ages and art practices in 2011. The artists were part of an arts laboratory and spent 14 days interpreting the arid landscape. Their adventure was named "Not The Way Home" and their work from the field was uploaded daily to a blog, allowing viewers to follow their journey. Idris Murphy and Ross Laurie were part of this group.
Idris and Ross are two of Australia's leading landscape painters and teachers who have been returning to Fowlers Gap for many years to draw inspiration for their paintings. Our 2 artists work together and have developed a program that exposes students to a variety of ideas and approaches. Participants will experience the guidance and generosity of both artists for the duration of our stay and will have the added benefit of group discussion with Idris and Ross each evening on paint, painting, painters and the history of painting.
This unusual location takes time to adjust to the big skies, huge rocky hills and scrubby groundcover. The shapes of the trees, the breaking down of patterns in the dense foliage, while looking for simplicity. "If you sit yourself in the landscape, things will reveal themselves slowly" says Elisabeth Cummings who was part of the celebrated 2011 Artist Profile group.
Fowlers Gap research station provides rustic but comfortable shared accommodation in the arid zone of NSW. We have engaged a professional caterer to take care of our meals.
A wide range of research on birds, kangaroos, reptiles and other flora and fauna has been carried out on the property including soil conservation, solar energy and astronomy. It is an important site for teaching, with regular field excursions by students from both UNSW Science Department and the College of Fine Arts. The remoteness of the Station with its impressive landscape, eco trails and wildlife viewing platforms attracts artists as well as local and international visitors. It is also a working farm with more than 5000 sheep.
Allow yourself time to visit the classic outback town of Silverton with its heritage stone buildings, artist studios and museums.
Ross Laurie and Idris Murphy are both represented by King Street Gallery, Sydney. Ross is winner of the Paddington Art Prize 2015.
Some Words & Images: James Compton and ABC producer, Sean O'Brien- "Not the Way Home"
request itinerary: beryl@artworkshopsaustralia.com.au
DEPOSIT REQUIRED TO CONFIRM YOUR PLACE - IT IS NOT REFUNDABLE
PLEASE READ TERMS AND CONDITIONS

DO NOT PAY IF YOU ARE WAIT LISTED

Location:
Fowlers Gap, North Western NSW
Date:
23-29th May 2017 (6days-6nights)
---
Judith White - Mixed Media
Landscape Interpretation - A contemporary Approach
This workshop aims to expand the idea of landscape beyond the usual narrative based format. By considering personal memories and using imaginative and abstract ideas the landscape can express a unique sense of place that resonates on a person level, enabling more original picture making.
Exercises using mixed media will stimulate contemporary art practice to understand and control the issues of colour, collage, transparent layering and surface texture.
Judith has been exhibiting for more than thirty years in Australia and overseas. She trained at the National Art School in Sydney and received a Bachelor of Arts degree through Sydney University. Judith has been awarded many prizes during her career including the Mosman Art Prize twice, the Magaret Fesq Memorial Art Prize twice, the Manly Art Prize, the Maitland Art Prize and in 2004, the Fleurieu Peninsula McLaren Vale Prize. She has completed numerous commissions including a majore public work for the Sydney Olympics in 2000.
A most experienced teacher, at all levels, she is one of the few full time teachers at Willoughby Workshop Centre regularly conducting workshops.
DEPOSIT REQUIRED WITH BOOKING - IT IS NOT REFUNDABLE OR TRANSFERABLE.
PLEASE NOTE TERMS AND CONDITIONS
Location:
AWA Studios, Byron Bay Hinterland, NSW (5 mins south of Bangalow)
Date:
3/4th June 2017 (2 days)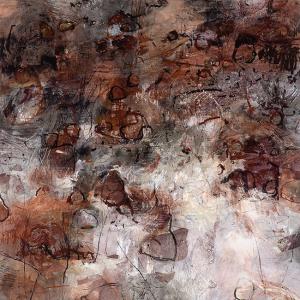 ---
Steve Lopes
Expanding Visions
This workshop pushes personal vision to an extreme. It will challenge you to make bold decisions and use your imagination. The quest for form, space and scale is a strong element. You will be encouraged to explore your own creative process and take a different approach to your subject matter. Expanding Visions requires students to examine their source/reference material and think differently about how to turn the material into convincing and confident artworks.
The workshop will focus on developing dynamic compositions using patterning and focal points. Students will work from material provided by Steve as the source and the exercises that you begin with will be the basis of your finished works. Steve provides demonstrations and one to one guidance in his teaching.
Steve's aim is to promote confidence and awareness by offering students a practical pathway to meet their individual needs and encourage creative thinking.
Steve Lopes has held over 30 solo exhibitions worldwide. His work is represented in a number of important private and public collections including the National Gallery of Australia and recently acquired by Parliament House Canberra.
Steve is represented by Stella Downer Fine Art, Sydney
Fiumano Fine Art, London
Mitchell Fine Art, Brisbane
www.stevelopes.com.au
DEPOSIT REQUIRED WITH BOOKING - IT IS NOT REFUNDABLE OR TRANSFERABLE
SEE TERMS AND CONDITIIONS

Location:
AWA Studio, Knockrow NSW(10mins south of Bangalow)
Date:
21-22 July 2017 (2 days) 9.30 - 4pm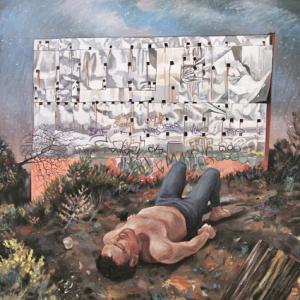 ---
Wendy Sharpe
A Day in Wendy's Studio
An exclusive 'one off' working in the studio of Wendy Sharpe for the day. Wendy will conduct compositional and drawing exercises with the group and will throughout the day demonstrate how she creates her provocative and sensuous images of the human form. Sharpe has developed a distinctive gestural style grounded in an innate ability to draw. She confronts the complexities of human relationships and universal themes of love. Often working from life, her paintings possess a spontaneity and directness that invites viewers to engage with the work on an emotional level.
Studio details etc provided with booking.
DEPOSIT REQUIRED WITH BOOKING - IT IS NOT REFUNDABLE OR TRANSFERABLE.
SEE TERMS & CONDITIONS

Location:
Enmore Studio, Sydney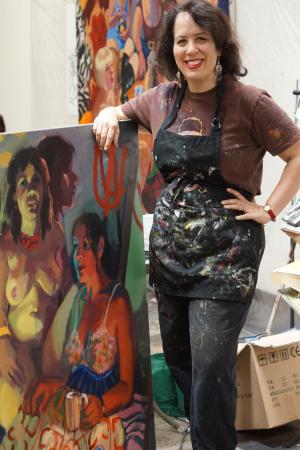 ---
Cherry Hood
Painting Faces in Watercolour
The methods used are not conventional or traditional watercolour techniques.
Working from photos Hood demonstrates how she makes her large scale watercolour paintings and will assist each participant in preparing colours, drawing the image and applying the paint. Students who wish to venture into large scale works will be encouraged to pour watery paint onto their paper. You will proceed on with a second painting during the drying process. Large brushes are preferable to achieve quick, loose flowing marks while smaller brushes are used for detailing the facial features.

Hood gives demonstrations in drawing and painting the eyes, nose, mouth etc to help students understand and achieve the required proportions when painting portraits and transforming a photograph into a recognisable haunting image.

Participants from all levels of experience may expect to produce at least two good paintings in the style of Cherry Hood - ie a large human face by the end of the second day.
Cherry is represented by Tim Olsen Gallery, Sydney, Arc One, Melbourne, Heiser Gallery, Brisbane, Paul Greenaway, Adelaide and Turner Gallery, Perth. Hood attained a Master of Visual Art at the Sydney College of Arts in 2000. Her thesis investigated gender politics in art and cultural mores and taboos. She is represented in major Australian institutional and gallery collections; and has won the Arhcibald Prize in 2002.
Participants will be forwarded a list of requirements for the workshop.
*DEPOSIT PAYMENT REQUIRED WITH BOOKING AND IS NOT REFUNDABLE
SEE TERMS & CONDITIONS

Location:
AWA Studios, Byron Bay Hinterland, NSW (5 mins south of Bangalow)
Date:
14/15th October 2017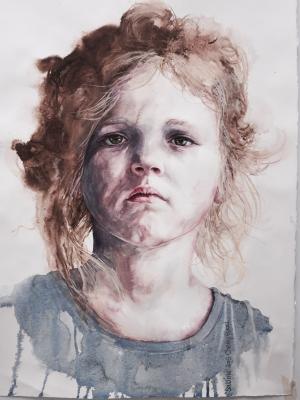 ---