Wendy Sharpe
A Day In Wendy's Studio
An exclusive 'one off' to work in the studio of Wendy Sharpe for the day. Wendy will conduct compositional and drawing exercises with the group and will throughout the day demonstrate how she creates her provocative and sensuous images of the human form. Sharpe has developed a distinctive gestural style grounded in an innate ability to draw. She confronts the complexities of human relationships and universal themes of love. Often working directly from life, her paintings possess a spontaneity and directness that invites viewers to engage with the work on an emotional level.
Address details will be provided with booking.
PLEASE DO NOT PAY TO BE ON THE WAITLIST
Location:
Enmore Studio, Sydney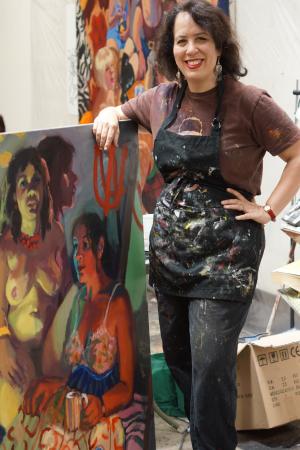 ---
Tim Allen
Landscape Fast and Loose
An expressive and bold approach to the landscape tradition. Students will be developing skills to respond artistically to the landscape in an immediate, powerful and spontaneous way.
Tim will demonstrate both alla prima techniques in oil and layering techniques in mixed media. Students can choose to work with one or both approaches over the two days. The common threads will include mark making, ways of seeing and the surprising amount of planning, technique and thinking that goes into bold and expressive paintings.
Students will come away with a wide range of skills to continue in their own practice. They will have an understanding of techniques with mixed media, including ink, watercolour and pastel and how these can be used to capture the essence of the landscape. They will have an understanding of oil painting techniques, particularly alla prima techniques, as they relate to landscape.
It is expected during the workshop that students will produce a range of drawings and studies to develop one or two larger finished, resolved artworks in the studio on the second day.
Tim will conduct regular demonstrations of his own techniques and processes during the workshop. His teaching style is enthusiastic and engaged with a focus on individual tuition and getting the best out of every student regardless of their experience.
DEPOSIT IS NOT REFUNDABLE NOR TRANSFERABLE.
PLEASE DO NOT PAY TO BE ON THE WAITLIST

Represented by:
Defiance Gallery, Sydney
Nock Art Gallery, Hong Kong
Location:
AWA Studio, Knockrow NSW(10mins south of Bangalow)
Date:
20/21st August (2 days 9.30-4pm)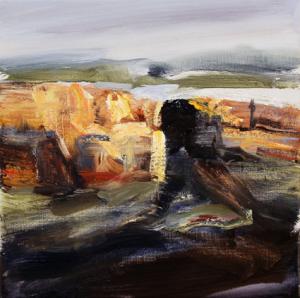 ---
Tim Allen
Landscape Fast and Loose II
PLEASE DO NOT PAY TO BE ON THE WAITLIST
Location:
AWA Studio, Knockrow NSW(10mins south of Bangalow)
Date:
17/18th September 2016 (2 days 9.30am to 4pm)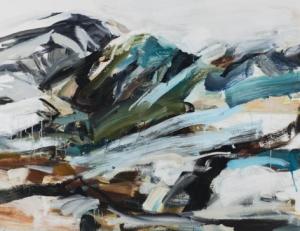 ---
Robert Malherbe
Expressive Still Life
Still Life gives the artist freedom in the arrangement of elements within a composition than do paintings of other subjects such as landscape and portraiture. Focus will be on composing and creating a dramatic image, capturing light and space - the most important elements in a painting. A painting without the effect of light will be a painting of things - a rock, flowers, a tree etc. Great artists paint the effect of the light and how it illuminates subject matter to make a stunning, eye-catching painting.
Preliminary sketching will be necessary to establish the composition, the lights and the darks. We will learn the value of contrast in still life painting, techniques, colour mixing, working wet-into-wet, brushstrokes and more.
Robert's solo show with Jan Murphy in Brisbane "In a Brighter Light" begins 14th June.
DEPOSIT IS NOT REFUNDABLE NOR TRANSFERABLE
PLEASE DO NOT PAY TO BE ON THE WAITLIST

Location:
AWA Studio, Knockrow NSW(10mins south of Bangalow)
Date:
10/11th September 2 days 9.30am to 4pm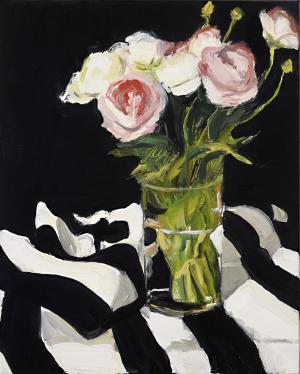 ---
Wendy Sharpe
Luxury, Leisure & Painting
Acclaimed Australian artist Wendy Sharpe heads up our 10 day Luxury, Leisure and Painting trip to Southern Africa. Artworkshops Australia has, in conjunction with South Africa's leading Safari Company and winner of World Travel Awards, created a tailor-made trip for our group to ensure it is a most memorable experience for all.
We begin by embracing the rich and colourful history of Johannesburg. Our short stay is at the well-appointed and privately run Peech Hotel whose emphasis is on exclusivity. It is located in the leafy northern suburb of Melrose. We plan to visit street vendors and markets in the city - an endless source of inspiration with excellent painting opportunities.
As the bush beckons, we board our flight to Simbavati River Lodge in the Kruger region, our first Private Game Reserve. Located in the northern sector of Timbavati Nature Reserve, the lodge is unfenced, small and intimate. It has its own resident pride of white lions. Game drives take place early morning and evening in open vehicles with first class rangers tracking the many wildlife species. Enjoy armchair game viewing in between game drives from the deck overlooking the river.
Wendy will share her working method of capturing animals and landscape. A generous and experienced teacher at all levels, Wendy will focus on the medium of gouache on paper as she responds to her surroundings and works from life.
There will be many painting and drawing opportunities during our game drives and plenty of time in between. There will be walking safaris on offer with armed ranger and fabulous photographic opporutnities. The ranger would be knowledgeable in all aspects of conservation, ecology, birds and the environment.
We move on to our next camp travelling by road to the historic Sabi Sand Private Reserve for 2 days, passing thatched-roofed huts and cottages with white-washed walls decorated in traditional colourful geometric patterns. We see a change in the landscape when we arrive at the exclusive Nottens luxury bush camp - a jewel within the heart of Sabi Sands Game Reserve and owner operated. Apart from the nature spa and gourment food, Nottens offers excellent game viewing and spotting the big five are as up close and wild as it gets. All suites have both indoor and outdoor shower facilities and private deck with beautiful views of the bush.
The trip concludes with 4 nights in Cape Town, the most vibrant city in South Africa. We will ride the cable car to the top of Table Mountain, visit Robben Island where Nelson Mandela was incarcerated and spend a day painting in the sprawling shanty town of Khayelitsha.
For full details and itinerary contact:
beryl@artworkshopsaustralia.com.au
PLEASE NOTE THAT YOUR DEPOSIT WILL BE FORWARDED TO RHINOAFRICA.COM TO SECURE ACCOMMODATION AND DOMESTIC FLIGHTS - IT IS NOT REFUNDABLE
Date:
26th May to 4th June 2017 (10 nights)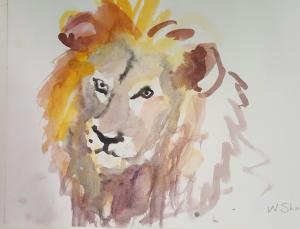 ---