Maryanne Wick
Painting Still Life from Real Life
Designed for beginners and intermediate painters, this course will teach you the fundamentals of painting, in either oil or acrylic paint. Surface preparation, technique, composition, colour and capturing light are discussed, demonstrated and practised. For those who are new to painting, require a fresh approach or feel stuck in their painting practice, Maryanne will help you with your ability and confidence. Your still life compositions will be painted from real life subject matter and you will learn to paint directly onto your surface in the traditional manner. Be prepared to be taken out of your comfort zone!
Maryanne Wick is a lecturer in painting and drawing at the National Art School in Sydney. She has lived and worked in London, Beijing, Seoul, Hong Kong and Sydney. She is a regular finalist in the Gallipoli, Portia Geach and Mosman Art prizes, a finalist in the Sulman Prize and, last year, the Doug Moran Portrait Prize. Winner of the 2015 Korea-Australia Arts Foundation Prize, Maryanne has held numerous solo exhibitions in Australia and South Korea. She has been awarded artist's residencies in Australia, China, Spain and the USA. Maryanne Wick is represented by Lorraine Pilgrim and exhibits at Gallery Klei in Sydney.
PLEASE NOTE DEPOSIT IS REQUIRED TO CONFIRM
YOUR PLACE - IT IS NOT REFUNDABLE UNLESS THE WORKSHOP
IS CANCELLED BY ARTWORKSHOPS AUSTRALIA

Location:
AWA Studio, Knockrow NSW(10mins south of Bangalow)
Date:
11/12th February 2017 (2 days) 9.30 to 4pm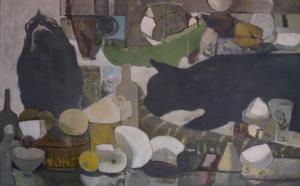 ---
Craig Waddell
Wild Beauty - painting from still life, flowers and other objects of desire
Craig will be demonstrating methods of oil paint, palette knives & mediums. We will discuss how to compose from the subject, methods of drawing subject up and the benefit of underpainting and layering.
Sensual and tactile, Craig's work celebrates both the sublime and the imperfect. Laying down paint, wet into wet, observing while intuitive colour and gesture build and change, he destroys, renews and resurrects images from everyday life - Carol Schwarzman
Vogue Living featured Craig's work in their September issue named floral Pleasure. He also featured in CEO magazine - An artist of Inuition.

Biography

Craig Waddell was born in Sydney in 1973. He graduated with a Bachelor of Fine Art from the National Art School in 1999 and a MFA (Printmaking) at the Chiang Mai University, Thailand 2004.

Waddell's recent awards include: the 2008 Moya Dyring, Art Gallery of NSW Residency at the Cite Internationale des Arts, Paris; The 2007 Marten Bequest Traveling Art Scholarship; and the 2007 Gunnery studio, Artspace Sydney.

He won the Mosman Art Prize in 2010; the previous year he won the Mosman Art Prize Peoples Choice award and was highly commended. He was awarded the Woollahra Small Sculpture Prize in 2005 and the 2005 Tattersall's Art Prize for landscape painting. He was also winner of the Paddington Art Prize and the Norville Australian Landscape Prize, both in 2004.

Waddell has been a finalist in the Sulman Prize in 2010, Dobell Drawing Prize in 2007 and 2004, the 2007 Glover Prize for Landscape Painting of Tasmania, the 2006 Archibald Prize, the 2006 Kilgour Prize and the ABN AMRO 2006 Emerging Art Award. He was also included in the Salon Des Refuse 2006 exhibition.

In 2005 he was a Finalist in the Wynne Prize, and in the 2005 Blake Prize for Religious Art. Waddell was highly commended for the Brett Whiteley Traveling Scholarship in 2003, 2001 and 1999 and the Lloyd Rees Memorial Award 2000. He was the recipient of the Waverley Painting Prize 1999 and the Pat Corrigan Traveling Scholarship in 1998.

Waddell has completed residencies in Paris, Thailand, Vietnam and Sydney and has participated in many group shows.
PLEASE NOTE DEPOSIT IS REQUIRED TO CONFIRM YOUR PLACE
IT IS NOT REFUNDABLE UNLESS THE WORKSHOP IS CANCELLED
BY ARTWORKSHOPS AUSTRALIA

Location:
AWA Studios, Byron Bay Hinterland, NSW (5 mins south of Bangalow)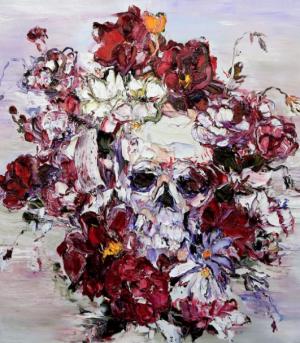 ---
Christopher Orchard
Exploring Fact and Fiction
Chris Orchard remains at the forefront of contemporary drawing practice in Australia and is well recognised by his peers and in both Europe and the United States. He is much loved by the many students who have been privileged to have him as a teacher.
This drawing masterclass is ideal for people looking to extend their studio practice through an intensive workshop experience with one of Australia's leading exponents of the drawn image.
Through rigorous drawing strategies that expand on observational experience, participants will explore "the avatar" working through stages of invention/retrieval of a head. Beginning with tiny mirror and afforded only glimpses of their own heads, Chris will push students through successive drawings towards an identity that crossed fact and fiction.
In 2011 Christopher was awarded an Arts SA Fellowship to assist him in preparing for an exhibition in New York. He regularly exhibits with BMGArt, Adelaide and has work held by the Art Gallery of South Australia, Artbank, Government House (SA), The British Petroleum Collection (London), Kedumba Drawing Collection NSW, FH Fauldings and numerous private collections both locally and internationally. Christopher is represented by BMGArt Adelaide and Wagner Gallery Sydney. He is represented by Stephen Rosenberg Fine Art, New York.
Location:
AWA Studios, Byron Bay Hinterland, NSW ( near Bangalow)
Date:
25/26th March 2017 (2days)
Level:
Masterclass - Intermediate to Advanced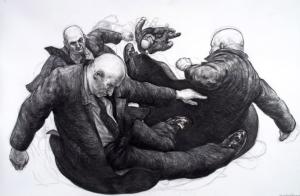 ---
Jo Bertini
Camel Trek - Flinders Ranges
This trip is planned in conjunction with Camel treks Australia who are based in Hawker SA. They are South Australia's most experienced camel riding Company and the only Tourism Awarded Camel Riding Trek Company in the Flinders Ranges. They have created a finely tuned 4 day trek for us beginning in Hawker.
We will be transported from Adelaide to Hawker by bus and begin trekking just after midday. In authentic style we will pack the camels with supplies and traverse spectacular Central Flinders landscapes. We will sleep under the stars, enjoy camp oven meals over the fire and explore our inner artist with Jo Bertini.
Jo is an award winning Australian artist - a painter, a writer, lecturer and teacher. Although widely travelled, she has maintained her connection to country and spends her winter months exploring the remote desert regions of Australia as the Expedition Artist with Australian Desert Expeditions.
Bertini's interest as an artist has been the landscape, places and people of remote desert regions of Australia. Her recently published book "Jo Bertini Fieldwork" is a selected collection from Jo's private archive of works made directly 'en situ' while on expedition. It is a visually engaging contemporary art book that brings to life the artist's long and intimate involvement with the Australian desert. Her pen and ink drawings, works in pencil, charcoal and hundreds of small gouaches are a vibrant visual diary of the changing landscape.
You will not have all the comforts of home but you will let the outback into your life in an emotional and spiritual way as you respond to this ancient landscape. By getting a little dirt on your shoes - relying on your senses and instincts each day will reveal magnificent scenery, pink rocks, wide river beds, secret gorges and gigantic trees.Under Jo's expert guidance you will create your own visual diary.
Itinerary: beryl@artworkshopsaustralia.com.au
DEPOSIT REQUIRED TO CONFIRM YOUR PLACE -

IT IS NOT TRANSFERABLE NOR REFUNDABLE
PLEASE DO NOT PAY IF YOU ARE WAIT LISTED

Location:
Hawker, Flinders SA
Date:
3rd-7th April 2017 (4 nights)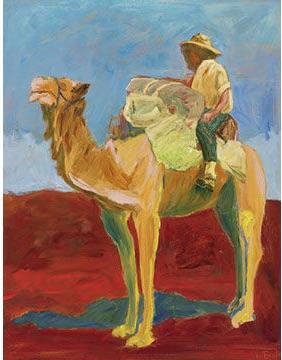 ---
Jo Bertini
Camel Trek II - Flinders Ranges
PLEASE SEE DETAILS FOR THE FIRST TREK.
EVERYTHING APPLIES - ONLY DATES HAVE CHANGED

Location:
Hawker, Flinders SA
---
Martin King
Printing - the Methods of Etching
This course offers an intensive introduction to the methods and materials involved in the traditional techniques of copper plate etching, including hard ground intaglio, drypoint, and chine collé. You will learn how to prepare plates, explore drawing and etching techniques and discover how to ink and wipe your plates to print a small edition. Participants will be encouraged and guided in translating their ideas directly on to the plate. The course is suitable for students of all levels.
King is nationally renowned for his unique interpretation of the Australian landscape and his work is represented in public collections including the British Museum, London, National Gallery of Australia, state and regional galleries throughout Australia.
Martin has received numerous awards including First Prize 2014 Rio Tinto Alcan Martin Hanson Memorial Art Awards, Gladstone Regional Gallery and winner of the Innaugural Gippsland Print Award 2015.

Location:
AWA Studios, Byron Bay Hinterland, NSW
Date:
13/14th May 2017 (2 days)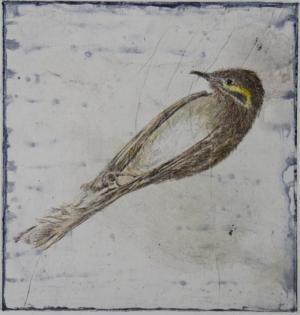 ---
Idris Murphy and Ross Laurie
Fieldtrip to Fowlers Gap III
This outback adventure is designed around one of Australia's great train journeys aboard the mighty Indian Pacific. Daily flights are also available, but experiencing the relaxing pace of a great train journey to get to Broken Hill, is half the fun. Accommodation is required for Sunday night in Broken Hill and we meet following breakfast on Monday morning to be transported to Fowlers Gap.
Our bus will transport us through the amber hues and vibrant reds of living desert country to Fowlers Gap - home of the UNSW Research Station 112kms north of Broken Hill, where so many important Australian artists have gone before. Artist Profile Magazine featured a group of 13 prominent Australian artists from a mixture of backgrounds, ages and art practices in 2011. The artists were part of an arts laboratory and spent 14 days interpreting the arid landscape. Their adventure was named "Not The Way Home" and their work from the field was uploaded daily to a blog, allowing viewers to follow their journey. Idris Murphy and Ross Laurie were part of this group.
Idris and Ross are two of Australia's leading landscape painters and teachers who have been returning to Fowlers Gap for many years to draw inspiration for their paintings. Our 2 artists work together and have developed a program that exposes students to a variety of ideas and approaches. Participants will experience the guidance and generosity of both artists for the duration of our stay and will have the added benefit of group discussion with Idris and Ross each evening on paint, painting, painters and the history of painting.
This unusual location takes time to adjust to the big skies, huge rocky hills and scrubby groundcover. The shapes of the trees, the breaking down of patterns in the dense foliage, while looking for simplicity. "If you sit yourself in the landscape, things will reveal themselves slowly" says Elisabeth Cummings who was part of the celebrated 2011 Artist Profile group.
Fowlers Gap research station provides rustic but comfortable shared accommodation in the arid zone of NSW. We have engaged a professional caterer to take care of our meals.
A wide range of research on birds, kangaroos, reptiles and other flora and fauna has been carried out on the property including soil conservation, solar energy and astronomy. It is an important site for teaching, with regular field excursions by students from both UNSW Science Department and the College of Fine Arts. The remoteness of the Station with its impressive landscape, eco trails and wildlife viewing platforms attracts artists as well as local and international visitors. It is also a working farm with more than 5000 sheep.
Allow yourself time to visit the classic outback town of Silverton with its heritage stone buildings, artist studios and museums.
Ross Laurie and Idris Murphy are both represented by King Street Gallery, Sydney. Ross is winner of the Paddington Art Prize 2015.
Some Words & Images: James Compton and ABC producer, Sean O'Brien- "Not the Way Home"
request itinerary: beryl@artworkshopsaustralia.com.au
DEPOSIT REQUIRED TO CONFIRM YOUR PLACE - IT IS NOT REFUNDABLE
PLEASE DO NOT PAY IF YOU ARE WAIT LISTED

Location:
Fowlers Gap, North Western NSW
Date:
23-29th May 2017 (6days-6nights)
---