Ann Thomson
Painting Masterclass
This is two-day Master class workshop for practising artists to receive positive and helpful guidance and feedback. This class aims to help artists overcome any outdated work habits or creative blocks, and to help push the work into fresh territory. It will also be a supportive space in which you can discuss your interests and concerns, and perhaps come to understand with greater clarity the ideas, motivations and concepts behind your work and practice. Participants will have the opportunity to bring along examples of their current work and be advised and instructed by Ann.
Ann began exhibiting in the 1960s with her first solo show at Watters Gallery, and since then has exhibited widely across Australia and internationally in institutions such as the Art Gallery of NSW, Musee de l'Art Walloon, Belgium and Lui Hat-su National Art Museum, Shanghai. Major surveys of Thomson's work have been curated at the Institute of Modern Art, Brisbane and at Monash University Art Gallery, Melbourne.
In 1998 Thomson receive the Wynne Prize at the AGNSW, followed in 2002 by the Geelong Contemporary Art Prize. Her work is held in the collections of the National Gallery of Australia, the Queensland Art Gallery and the Thyssen-Bornemisza Collection in Madrid.
Olsen Irwin Gallery has recently published an Ann Thomson monograph, also available at the Art Gallery of NSW and National Gallery of Victoria, and Queensland Art Gallery.
Location:
Byron Bay Hinterland, NSW
Date:
9-10 November 2013 (2 days)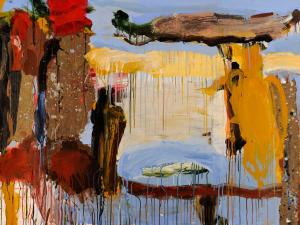 ---
Jenny Sages
Encaustic Masterclass
"The paintings of Jenny Sages are unlike those of anybody else. She is the quiet achiever on the Australian art scene. She is admired and respected as an artist's artist, but generally has kept out of the limelight. Her encaustic oil and pigment technique is also unusual. The wax gives the paintings a certain density, the surface is gouged and scarred and the powder pigment is rubbed in by hand. It is a very labour intensive, intuitive method of work" . Sages is a master painter who in her work celebrates a sense of visual intelligence.
Welcome to this exciting new workshop with Jenny sages. We will be working en plain air on a beautiful farm studio in the Byron hinterland. Jenny will show you how she interpreters the landscape with her beautiful expressive mark making and layering in encaustic. Jenny will share her unique approach of painting in this two day workshop.
Jenny's passion for art is infectious and students will delight in the many creative possibilities of this expressive workshop while enjoying inspiring insights into the artist's practices and techniques. We are delighted to offer this special workshop with Jenny Sages.

Jenny Sages is one of our most interesting and experienced Australian artists and a stalwart of the Archibald Prize having made the finals of the awards 19 times. She was a finalist in this years Archibald Prize again and took out the People's Choice award for her self-portrait called 'After Jack'.Born in Shanghai of Russian parentage, Sages came to Australia in 1948. She studied at East Sydney Technical College and the Franklin School of Art in New York. After freelancing as an illustrator for 30 years, she has painted full-time since 1985. She has been highly commended in the Archibald seven times, most recently in 2006 for her portrait of artist Hossein Valamanesh. She won the Wynne Prize in 2005 and is represented in this year's Wynne. She also won the Portia Geach Memorial Award for portraiture in 1992 and 1994. Her work is represented in numerous public and private collections including the Art Gallery of New South Wales and the National Portrait Gallery, Canberra. Jenny is represented by the King Street Gallery in Sydney.
Location:
2nd Workshop Byron Bay Hinterland, NSW
Date:
14/15th December 2013 (2 days)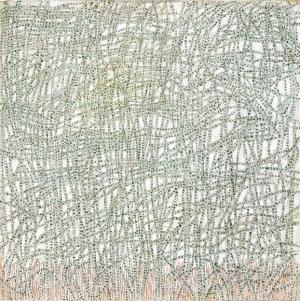 ---