Jo Bertini
Arkaroola Dreaming - Flinders Ranges
Jo Bertini is an award winning established Australian artist, painter, teacher and lecturer at many national and public regional art galleries and tertiary institutions. Jo spends her winter months exploring the remote desert regions of Australia as the Expedition Artist with Australian Desert Expeditions. She has been exhibiting for 25 years and been awarded several important commissions and residencies throughout Australia.
Jo's interest as an artist has been the landscape, places and peoples of remote desert regions of Australia. The recently published book of Jo Bertini Fieldwork is a selected collection from Jo's private archive of works made directly 'en situ' while on expedition. The book brings to life the artists long and intimate involvement with the Australian desert. Jo brings an energy that corresponds with the emotional response to the landscape.
Since the Sprigg family turned the drought-stricken area into a magnificent flora and fauna reserve, this sanctuary has become a mecca for artists and photographers inspired by the spectacular views, rugged mountains, towering granite peaks and magnificent gorges. It is on the north western side of the ancient Flinders Mountain range. It is some 600 km north of Adelaide and 130km east of Leigh Creek. Getting there has been made simple for you by flying into Adelaide from any major city for an overnight stop and early morning start on our special charter luxury coach so that you are free to enjoy the scenery.
Even though the area is quite remote from the nearest town, you won't miss much in the way of comfort. All rooms are twin share with en suite bathroom. There is a communal kitchen and large shared lounge area which may be used as a studio for those who wish to keep painting after hours. The resort has a fully licensed restaurant and a bar. Meals are included and will be taken in the restaurant.
Contact: beryl@artworkshopsaustralia.com.au for an itinerary and further details
Image: Jo Bertini "FIRELIGHT"
DO NOT PAY DEPOSIT IF YOU ARE WAITLISTED

Location:
Arkaroola Wilderness Resort, Northern Flinders Ranges S.A
Date:
13-18th September 2015 (5nights - 4 full days)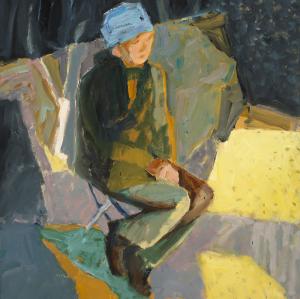 ---
Judy Watson
Drawing on Memory
In this workshop we will source ideas from the environment around us. With sketchbook in hand we will draw shapes, make notes and frottages during our walk and search our surroundings for found materials. We will talk about the feel of the work, the energy, the issues and the location.
Back at the workshop we will play with materials (eg) charcoal, pastels, ink, water based paint on paper or canvas, material or board, and try different techniques and ways of layering materials and ideas. This could include mono-printing, tracing and repeating motifs.
The idea is to shift focus and challenge ourselves by making marks, discussing art and life, culture, history and place.
Australian indigenous art has a broad reputation as being innovative; but few artists are as intriguing as Judy Watson. While her work takes its inspiration from the land and traditions of the Waanyi culture, Watson distils her distinctive stained canvases into poetic abstractions that have the power to speak to all.
Margie West comments: 'Even though the messages in her work are often tough, they are conveyed in an almost subliminal and subtle way, to be discovered in the layering of the surface and the imagery that floats mirage-like on it.'
Describing herself as a 'cultural traveller,' Judy Watson has completed projects in India, Italy, France and the United States and exhibited widely over the last 20 years. She co-represented Australia at the 1997 Venice Biennale with Emily Kame Kngwarreye, Yvonne Koolmatrie and won the Moet & Chandon Fellowship in 1995.
DO NOT PAY DEPOSIT IF YOU ARE WAITLISTED
Location:
Byron School of Art Venue, Station Street, Bangalow NSW
Date:
14/15th November 2015 - 9.30am to 4pm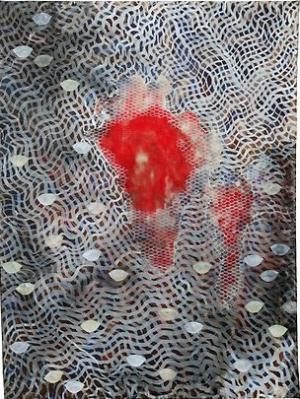 ---
Luke Sciberras
Plein air at Hill End - Food, wine & Landscape
Make your way to Hill End, an easy 4 hour drive from Sydney to arrive on Friday night in preparation for the 2 day workshop with Luke in this historic gold rush town. Luke will conduct an intensive weekend painting en plein air and in his studio. The focus will be on loose interpretive drawings/paintings to capture the rugged landscape where some of the finest Australian landscape painters of recent times, have gone before.
Sciberras is one of Australia's hot new talents. It is said that he is one of the significant emerging artists of his generation. He has been mentored by some of the greatest names in Australian art and worked as studio assistant between 1995 and 1998 for artists such as Martin Sharp, Elisabeth Cummings, John Peart, Peter Kingston, Guy Warren, Ann Thomson, Tim Storrier, Garry Shead and Aida Tomescu. Most importantly, he has been invited by John Olsen on regular private painting trips to remote landscapes around Australia.
Luke is a wonderful host and renowned for testing his culinary skills in providing sumptuous seasonal dinners for his guests. He will treat us to one of his special homecooked dinners with local wines on the Saturday night in his home surrounded by paintings of the well known artists he has assisted in the past.
Cost includes dinner, bed and breakfast for 3 nights from Friday evening to Monday morning plus 2 day workshop with Luke

This is definitely a workshop not to be missed.
DEPOSIT REQUIRED WITH BOOKING and IS NOT REFUNDABLE
Date:
9 &10 April 2016 (2 day workshop /3 nights)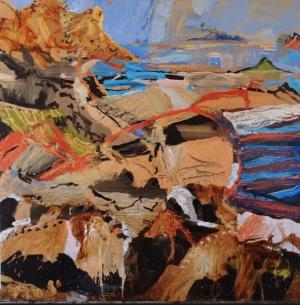 ---