Elisabeth Cummings
Masterclass - Exploring Colour
This workshop, lead by Elisabeth Cummings, will focus on color, space and compostiion. Elisabeth is renowned for guiding each student with individual care according to his/her capacity and personal choice of direction. It is an opportunity to learn new skills, refine your technique and enliven your work by seeing and painting with a broader understanding of color.
A master of contemporary art with 50 years' experience of teaching and exhibiting and winner of countless awards, Elisabeth is respected as being one of Australia's leading contemporary female artists and colorists. She lives in Wedderburn NSW.
Location:
Byron Bay Hinterland, NSW
Date:
11-12 May 2013 (2 days)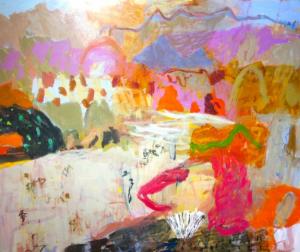 ---
Michael Cusack
Developing Your Own Language in Abstraction
This workshop will focus on how to develop your own language in abstraction, distilling influences and imagery, creating a framework or springboard for future work.
In the digital era, the explosion of imagery gives an artist a wealth of resources but can also make it difficult to develop your own vision or voice. In this workshop Michael will take you through his process discussing early influences and inspiration as well as look at a number of other artists processes. Artists are asked to bring along imagery that inspires them, be it other artists work both historical and contemporary, photos, objects, etc.
Michael Cusack's paintings take us behind the landscape. His understated approach opens each image to infinite interpretation. In this work we encounter spaces characterized by memory and longing, where the titles hint at the possible significance of vaguely familiar scenes. What they depict however, is a geography of inner experience, a psychological topography that each of us carries mapped in our subconscious. Michael has been exploring and teaching painting and drawing for over 20 years. He is represented by Martin Browne Fine Art in Sydney and Karen Woodbury in Melbourne.
Location:
Byron Bay Hinterland, NSW
Date:
13-14 July 2013 (2 days)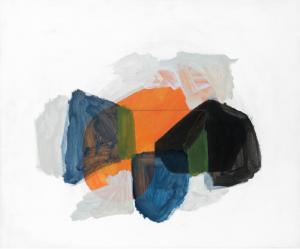 ---
Cherry Hood
The Depth of Watercolour
The methods used are not conventional or traditional watercolour techniques.
Working from photos Hood demonstrates how she makes her large scale watercolour paintings and then helps each participant prepare their colours, draw the image and apply the paint. Students who which to venture into large scale works will be encouraged to pour watery paint onto the paper which is flat on the table. A drying period is needed during which time student go on with another painting. Students are encouraged to use large brushes to achieve quick, loose flowing marks and then by contrast put in the details of the facial features with smaller brushes and concentrated observation.
Hood gives several demonstrations of how to draw and paint the eyes, helping some students to finish the work with the detail of the eyes, nose and mouth.
Participants from all levels of experience usually achieve at least two good paintings in the style of Cherry Hood - ie a large human face- by the end of the second day.
Cherry is represented by Tim Olsen Gallery, Sydney, Arc One, Melbourne, Heiser Gallery, Brisbane, Paul Greenaway, Adelaide and Turner Gallery, Perth. Hood attained a Master of Visual Art at the Sydney College of Arts in 2000. Her thesis investigated gender politics in art and cultural mores and taboos. She is represented in major Australian institutional and gallery collections; and has won the Arhcibald Prize in 2002.
Location:
Byron Bay Hinterland, NSW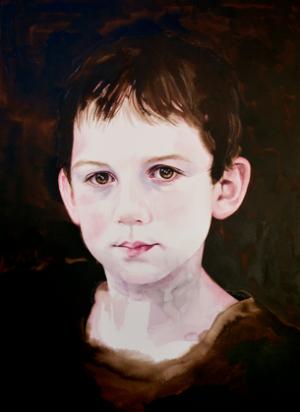 ---
Angus McDonald
Painting From Life
This workshop is orientated around an energetic observational process to make people work quickly and with fluency. The aim is to construct pictures more akin to studies or under paintings- executed in an immediate and dynamic way which describe tone, colour and form. To keep a sense of looseness in your paintings is essential. This is a chance to take risks with your work, discuss general principles of painting and drawing, and make some discoveries.
Angus McDonald studied first at the Julian Ashton Art School in Sydney, winning the school's Brett Whiteley Scholarship in 1995, and at the Florence Academy in Italy in 1999 & 2000. During the past 12 months he was selected as a finalist in the Archibald Prize, the Dobell Prize, the Blake Prize, the JADA Drawing Prize, The Montalto Sculpture Prize, the Country Energy Landscape Prize & the Australian Studio Furniture Design Awards. His work is represented in public and private collections in Australia, Europe, Japan and the United States. Angus is represented by Tim Olsen Galleries in Sydney.
Location:
Byron Bay Hinterland, NSW
Date:
14-15 September 2013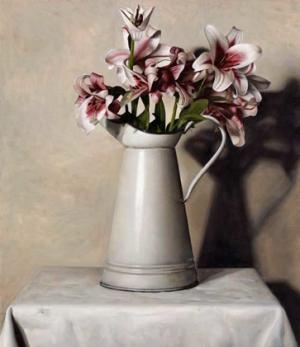 ---