Cherry Hood
Painting Faces in Watercolour
The methods used are not conventional or traditional watercolour techniques.
Working from photos Hood demonstrates how she makes her large scale watercolour paintings and will assist each participant in preparing colours, drawing the image and applying the paint. Students who wish to venture into large scale works will be encouraged to pour watery paint onto their paper. You will proceed on with a second painting during the drying process. Large brushes are preferable to achieve quick, loose flowing marks while smaller brushes are used for detailing the facial features.

Hood gives demonstrations in drawing and painting the eyes, nose, mouth etc to help students understand and achieve the required proportions when painting portraits and transforming a photograph into a recognisable haunting image.

Participants from all levels of experience may expect to produce at least two good paintings in the style of Cherry Hood - ie a large human face by the end of the second day.
Cherry is represented by Tim Olsen Gallery, Sydney, Arc One, Melbourne, Heiser Gallery, Brisbane, Paul Greenaway, Adelaide and Turner Gallery, Perth. Hood attained a Master of Visual Art at the Sydney College of Arts in 2000. Her thesis investigated gender politics in art and cultural mores and taboos. She is represented in major Australian institutional and gallery collections; and has won the Arhcibald Prize in 2002.
Participants will be forwarded a list of requirements for the workshop.
Location:
Byron School of Art Venue, Station Street, Bangalow NSW
Date:
13-14 June 2015 (2 days) - 9.30am to 4pm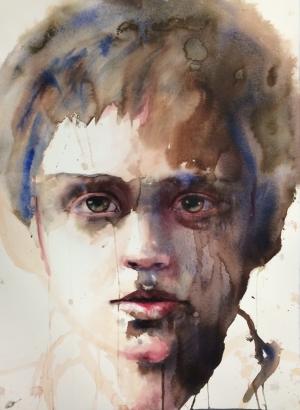 ---
Gria Shead
Expand the Experience of Painting
Sydney based artist Gria Shead has a passion for painting interiors, the figure and landscape. In this workshop you will bring a favourite piece of fabric to draw and paint from. This could be a dress, tablecloth, handkerchief or any other special piece. Using fabric as a starting point is a great way to learn about form and texture and what is learned can be applied to almost anything. On the second day, after exploring and understanding the tactile nature of the fabric, we will focus on creating our still life using the fabric.
Acrylics, gouache, watercolour, charcoal, conte, pastel and ink would be some of the materials used on primed paper to allow for multiple laytering. At the core of Shead's paintings is a richness and vitality that has established her work as highly sought after. Experimentation will be encouraged with all mediums to create your own rich interior.
Gria is the daughter of renowned artist Garry Shead. She was exposed to art and painting from an early age. Her background ensured a constant flow of famous Australian artists through her home and her love of drawing and painting developed into her passion. She studied at the National Art School where she was awarded first prize in both drawing and printmaking graduating in 1995.
Confirmation regarding completion of our permanent venue will be provided as soon as possible. If not completed in time, workshop will be held in Bangalow and details will be provided at that time.
Location:
Byron Bay Hinterland - venue to be confirmed
Date:
25-26th July 2015 (2days)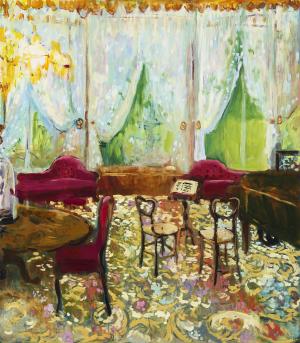 ---
David Fairbairn & Suzanne Archer
Two Heads are better than One
A weekend Drawing workshop with Suzanne Archer and David Fairbairn will provide two different contemporary approaches to drawing the human head. The first day David will teach you an adventurous but analytical way to draw the human head. You will work from yourslef using a mirror with a range of mixed media making a series of detailed preliminary studies which will prepare you for day 2.
On the second day Suzanne will work with the emotive self-portrait interpreting it with the focus on a psychological and holistic approach. This will involve the use of a mirror again and require an open mind regarding what is meant by self portraiture.
Suzanne Archer has exhibited on a regular basis in Australia since 1967. Winner of many Art Awards including the Wynne Prize for Landscape Painting in 1994 and most recently the Dobell Prize for Drawing and Kedumba Drawing Award in 2010. Her work is represented in many Regional Galleries throughout Australia. Suzanne was a sessional teacher in the Painting and Drawing Departments at the National Art Shcool for many years.
David Fairbairn was awarded the Dobell Drawing Prize in 1999, The Doug Moran National Portrait Prize in 2002 and more recently, the Mosman Art Prize in 2012. He was a finalist in the Archibald in 2012 and The Dough Moran National Portrait Prize in 2013. He has exhibited extensively in Australia and is represented by Stella Downer Fine Art in Sydney. David is currently a visiting lecturer in the Drawing Department in the National Art School.
Location:
Byron School of Art Venue, Station Street, Bangalow NSW
Date:
29-30th August 2015 (2days) 9.30-4pm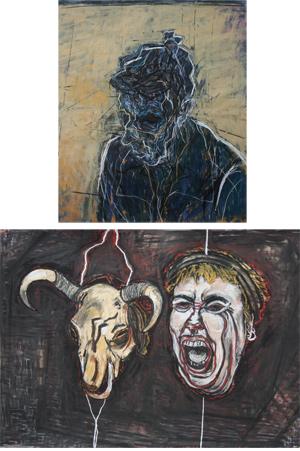 ---