Wendy Sharpe
A Day in Wendy's Studio
An exclusive 'one off' working in the studio of Wendy Sharpe for the day. Wendy will conduct compositional and drawing exercises with the group and will throughout the day demonstrate how she creates her provocative and sensuous images of the human form. Sharpe has developed a distinctive gestural style grounded in an innate ability to draw. She confronts the complexities of human relationships and universal themes of love. Often working from life, her paintings possess a spontaneity and directness that invites viewers to engage with the work on an emotional level.
PLEASE DO NOT PAY TO BE WAITLISTED
SECOND WORKSHOP 25TH NOVEMBER - SEE BELOW
DEPOSIT REQUIRED WITH BOOKING - IT IS NOT REFUNDABLE OR TRANSFERABLE.
SEE TERMS & CONDITIONS

Location:
St Peters Studio, Sydney
Date:
12th August 2017 9.30am - 4pm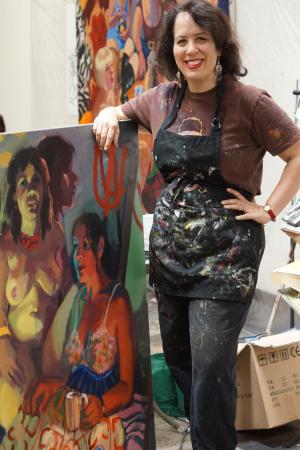 ---
Cherry Hood
Painting Faces in Watercolour
The methods used are not conventional or traditional watercolour techniques.
Working from photos Hood demonstrates how she makes her large scale watercolour paintings and will assist each participant in preparing colours, drawing the image and applying the paint. Students who wish to venture into large scale works will be encouraged to pour watery paint onto their paper. You will proceed on with a second painting during the drying process. Large brushes are preferable to achieve quick, loose flowing marks while smaller brushes are used for detailing the facial features.

Hood gives demonstrations in drawing and painting the eyes, nose, mouth etc to help students understand and achieve the required proportions when painting portraits and transforming a photograph into a recognisable haunting image.

Participants from all levels of experience may expect to produce at least two good paintings in the style of Cherry Hood - ie a large human face by the end of the second day.
Cherry is represented by Tim Olsen Gallery, Sydney, Arc One, Melbourne, Heiser Gallery, Brisbane, Paul Greenaway, Adelaide and Turner Gallery, Perth. Hood attained a Master of Visual Art at the Sydney College of Arts in 2000. Her thesis investigated gender politics in art and cultural mores and taboos. She is represented in major Australian institutional and gallery collections; and has won the Arhcibald Prize in 2002.
Participants will be forwarded a list of requirements for the workshop.
*DEPOSIT PAYMENT REQUIRED WITH BOOKING AND IS NOT REFUNDABLE
SEE TERMS & CONDITIONS

Location:
AWA Studios, Byron Bay Hinterland, NSW (5 mins south of Bangalow)
Date:
14/15th October 2017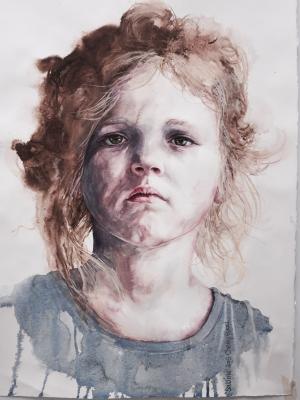 ---
Wendy Sharpe
A Day in Wendy's Studio 2
YOU ARE BOOKING FOR THE SECOND STUDIO DAY
DETAILS ARE THE SAME AS FOR THE FIRST WORKSHOP
SEE TERMS AND CONDITIONS
DEPOSIT IS REQUIRED WITH BOOKING - IT IS NOT TRANSFERABLE OR REFUNDABLE
PLEASE DO NOT PAY TO BE WAITLISTED
Location:
Wendy's Studio, Sydney
Date:
25th November 2017, 9.30am to 4pm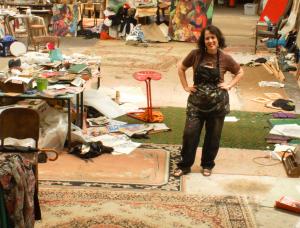 ---