Anthology: The Travellers' Collection was launched in 2008 with the dream of creating one of the world's finest experiential travel brands; a brand that stands for uniqueness and quality and which offers our guests the opportunity to immerse themselves in nature and heritage in rare and interesting locations.
ArtWorkshops Australia and Anthology are pleased to announce a partnership which combines the diverse landscape experiences with an exceptional team of important Australian artists. We hope you enjoy the journey with us.
---
Jenny Sages
Mapping the Pilbara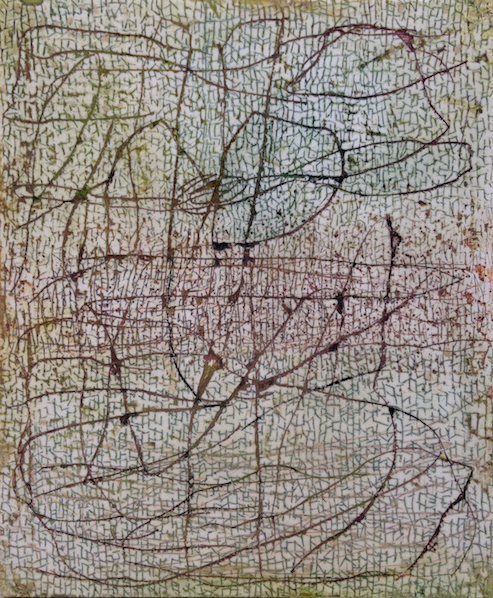 The paintings of Jenny Sages are unlike those of anybody else. Many of her landscapes she describes as 'story boards' – the result of many 'thought adventures' to the outback. Her paintings celebrate a sense of visual intelligence in a quiet understated way even though they have undeniable presence.
Jenny began painting full-time at the age of 52. She has won the Portia Geach Memorial Prize twice, the Wynne Prize and has been hung in the Archibald Awards 19 times amongst other major art prizes.
We are delighted to offer this special trip to the Pilbara with Jenny where students will appreciate the many creative possibilities while enjoying inspiring insights into her practices and techniques.
Share accommodation is arranged at the rustic Eco Retreat tents in Karijini National Park. Following breakfast every morning, we will be transported to a designated painting spot each day. Our guide will provide details of the area and picnic lunch so that you are free to experiment, paint, draw and explore under the expert guidance of Jenny Sages. Contact us for an itinerary and join us for this unique retreat.
Location:
Karijini National Park - Pilbara, Western Australia
Date:
May 23 - 29th 2014 (5 days & 6 nights)
Cost:
$3,250.00 (excl. airfares)
---