Wendy Sharpe
A Day in Wendy's Studio 2
An exclusive one day workshop in the studio of Wendy Sharpe. Wendy will conduct compositional and drawing exercises with the group and will throughout the day demonstrate how she creates her provocative and sensuous images of the human form. Sharpe has developed a distinctive gestural style grounded in an innate ability to draw. She confronts the complexities of human relationships and universal themes of love. Often working from life, her paintings possess a spontaneity and directness that invites viewers to engage with the work on an emotional level.
DEPOSIT IS REQUIRED WITH BOOKING - IT IS NOT TRANSFERABLE OR REFUNDABLE
(SEE TERMS & CONDITIONS)

Location:
Wendy's Studio, St Peters, Sydney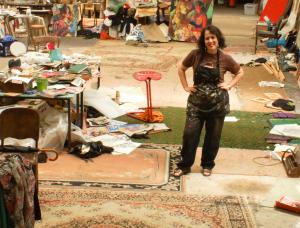 ---
Ross Laurie
Translating Landscape into Art
Ross Laurie captivates his students with his thought-provoking teaching style and warm rapport. Artworkshops proudly offers his upcoming workshop where the focus is on landscape and ways to translate the landscape into Art. "The real voyage of discovery consists not of seeking new lands, but in seeing with new eyes." - Marcel Proust. Changing the way we see the world, lies only in the reaches of our imagination and the potential for us to create something completely unique.
"Having travelled to the other side of the world and back seeking his source as a young artist, Ross finally found mature inspiration where he started, in the spiritual sense of country that is bathed in the melancholic light around Walcha on the New England tablelands. Over the past 10 years there is a large and growing audience who recognise the lyricism and tough beauty of Laurie's work. He has received critical praise, gained selection for major exhibitions and won a number of prizes for landscape painting including the Paddington Art Prize 2015." By Joe Frost - Artist Profile Magazine
General discussion will cover paint, painting, painters and the history of painting where Ross will share his vast and intimate knowledge of these topics with his customary generosity.
Ross is represented by King Street Gallery, Sydney
DEPOSIT REQUIRED TO CONFIRM BOOKING - IT IS NOT REFUNDABLE OR TRANSFERABLE (see terms & conditions)
Location:
AWA Studios, Knockrow NSW (near Bangalow/Ballina)
Date:
2/3rd December 2017 (9.30am to 4pm)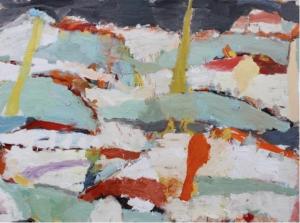 ---
Idris Murphy
Defining the Landscape
Murphy's work is uncomplicated but sophisticated. He has the unique ability to create lustrous colour and a luminous quality which radiates from his paintings. Idris remains enthralled by the Australian bush and his paintings are built with a memory inspired by experience in the landscape.
In this workshop we will explore references and influences from the paintings of Matisse and the writings of Martin Buber and demonstrate his techniques in connecting with these influences.
"Artists often struggle how to see" says Idris. He will look at the question of seeing and discuss where influences have taken you in your work and how to interpret the landscape in a new way. He will show you how to make hurdles for yourself in your work to "allow things to happen"
Idris is one of Australia's leading landscape painters and teachers. His career spans some 40 years which has earned him wide respect in the art community and earned him a wealth of knowledge covering art history, art theory, philosophy and years of practical experience. "He is an artist's artist, the kind of painter who inspires a degree of awe among his followers for making the process of painting seem effortless."
by Andrew Frost
Represented by King Street Gallery, Sydney
DEPOSIT REQUIRED TO SECURE YOUR PLACE IT IS NOT REFUNDABLE OR TRANSFERABLE
please do not pay to be waitlisted

SEE TERMS & CONDITIONS
Location:
AWA Studio, Knockrow NSW (near Bangalow/Ballina)
Date:
10/11th February 2018 (2days) 9.30am to 4pm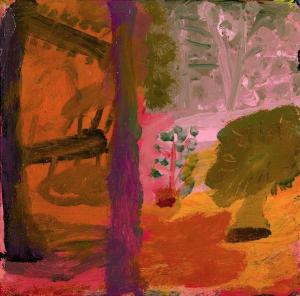 ---
Margarita Georgiadis
Integrating Drawing & Painting
Oil based materials, pastel, oil sticks and oil paint are the basis of this workshop. We will explore and discover the endless possibilities of integrating drawing and painting with these materials.
Using oil pastel in a painterly way takes this extremely versatile medium far beyond it's traditional application. It can be bold and expressive when mastered and manipulated by the artist. The workshop is designed to encourage a greater understanding and mastering of oil based materials and paint by pushing the boundaries of not only the medium, but also the artist.

For the purpose of these exercises, we will work from still life and interior compositions. We will keep our subject matter simple and direct our focus on keeping our work fresh by challenging our practice and breaking familiar habits.
Margarita has painted extensively around Australia and just returned from a residency in France.

DEPOSIT REQUIRED WITH BOOKING - IT IS NOT REFUNDABLE OR TRANSFERABLE
(SEE TERMS & CONDITIONS)

Location:
AWA Studios, Knockrow, NSW (near Bangalow/Ballina)
Date:
10/11th March 2018 2 days (9.30 to 4pm)
Level:
Intermediate to Advanced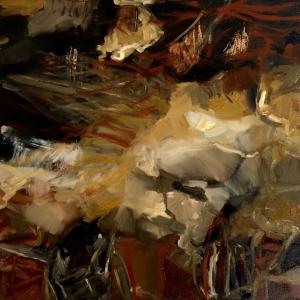 ---
Jo Bertini
Camel Trek - Flinders Ranges SA
Hawker is located in South Australia's Central Flinders Ranges and is the starting point for our camel trek. In conjunction with Camel Treks Australia, we have customised a 4 day painting adventure with Australia's desert queen, Jo Bertini.
Setting out early from Adelaide our bus will transport us to Hawker where the camels will be packed and ready to take us to the heart of the Flinders Ranges where we will camp under the stars.
Each day you may choose to ride the humble camel or walk along at a gentle pace as we follow the well worn tracks that reveal hidden gorges, sheltered creeks lined with river red gums, abundant wildlife and stunning views of the rugged mountains.
The schedule allows for walking and working at your own pace leaving you free to spend more time at some sites. While waiting for breakfast or dinner, we will no doubt find you drawing and sketching the fascinating camels.
Sleeping under the southern stars in a comfortable swag and gazing at the night sky is a most memorable experience.
Jo Bertini is an award winning established Australian artist, painter, teacher and lecturer at many national and public regional art galleries and tertiary institutions. She has been exhibiting for over 25 years and been awarded several important commissions and residencies throughout Australia.
Jo's interest as an artist has been landscape, places and peoples of remote desert regions of Australia. The recently published book of Jo Bertini Fieldwork is a selected collection from Jo's private archive of works made directly 'en situ'while on expedition. The book brings to life the artists long and intimate involvement with the Australian desert. Jo brings an energy that corresponds with the emotional response to the landscape.
Deposit required to secure your place - it is not refundable nor transferable (see terms & conditions)

Itinerary: beryl@artworkshopsaustralia.com.au
Location:
Hawker, Flinders Ranges
Date:
4/8th April (4 days)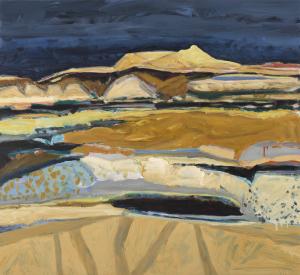 ---
Judith White - Be Brave, Be Bold, Be Free
A Loose Approach to Mixed Media
Judith's work is a dynamic combination of materials, methods, concepts and subjects that challenge traditional boundaries and defy easy definition. The sky's the limit when creating with mixed media. By incorporating charcoal, inks, crayon, collage and acrylics in one artwork, you can utilize the best that each medium has to offer.
This extended workshop is designed to expand your ideas about contemporary art practice using the established observational methods of drawing through to finished mixed media painting. Subjects will include 'unconventional still-life" and landscape.
You will be encouraged to loosen up, break bad habits and go large.
3 DAY WORKSHOP
Location:
AWA Studios, Knockrow NSW (near Bangalow/Ballina)
Date:
7/9th June 2018 (3 days) 9.30 am to 4pm
---