Wendy Sharpe
A Day in Wendy's Studio 2
An exclusive one day workshop in the studio of Wendy Sharpe. Wendy will conduct compositional and drawing exercises with the group and will throughout the day demonstrate how she creates her provocative and sensuous images of the human form. Sharpe has developed a distinctive gestural style grounded in an innate ability to draw. She confronts the complexities of human relationships and universal themes of love. Often working from life, her paintings possess a spontaneity and directness that invites viewers to engage with the work on an emotional level.
DEPOSIT IS REQUIRED WITH BOOKING - IT IS NOT TRANSFERABLE OR REFUNDABLE
(SEE TERMS & CONDITIONS)

Location:
Wendy's Studio, St Peters, Sydney
Date:
25th November 2017, 9.30am to 4pm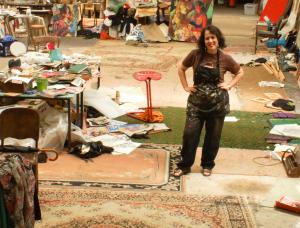 ---
Ross Laurie
Translating Landscape into Art
Ross Laurie captivates his students with his thought-provoking teaching style and warm rapport. Artworkshops proudly offers his upcoming workshop where the focus is on landscape and ways to translate the landscape into Art. "The real voyage of discovery consists not of seeking new lands, but in seeing with new eyes." - Marcel Proust. Changing the way we see the world, lies only in the reaches of our imagination and the potential for us to create something completely unique.
"Having travelled to the other side of the world and back seeking his source as a young artist, Ross finally found mature inspiration where he started, in the spiritual sense of country that is bathed in the melancholic light around Walcha on the New England tablelands. Over the past 10 years there is a large and growing audience who recognise the lyricism and tough beauty of Laurie's work. He has received critical praise, gained selection for major exhibitions and won a number of prizes for landscape painting including the Paddington Art Prize 2015." By Joe Frost - Artist Profile Magazine
General discussion will cover paint, painting, painters and the history of painting where Ross will share his vast and intimate knowledge of these topics with his customary generosity.
Ross is represented by King Street Gallery, Sydney
DEPOSIT REQUIRED TO CONFIRM BOOKING - IT IS NOT REFUNDABLE OR TRANSFERABLE (see terms & conditions)
Location:
AWA Studios, Knockrow NSW (near Bangalow/Ballina)
Date:
2/3rd December 2017 (9.30am to 4pm)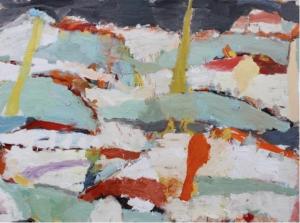 ---
Judy Drew
Creating Textured portraits in Pastel & Charcoal - 2 Life Models
Judy Drew has worked in pastel for over 40 years. During this time she has drawn influence from the study of Post Impressionism and Japanese Art of the late nineteenth century.
Often referred to as 'lightweight' medium, pastel can instead offer huge scope when pushed beyond its limits. A build up of layers through light sprays of fixative can create thick textures, much more vibrant colours and a rich luscious surface. In this workshop Judy will show her approach through discussion and demonstration.
Working with 2 separate life models, partipants will be encouraged to develop a loose and free technique using charcoal and a kneadable rubber. Studying the subject directly from life fine tunes the powers of observation, encourages visual memory and allows for individual interpretation. A better understanding of tone helps when working in colour later.
Moving on to working in colour on black background, students will learn how to build up layers, create bold colour combinations and intensify the colour by working into the medium.
Initially concentrating on the portrait, we will continue to work down through the shape and patterns of the garment and consider the importance of the background in the overall composition.
DEPOSIT REQUIRED TO CONFIRM YOUR BOOKING - IT IS NOT REFUNDABLE OR TRANSFERABLE
(SEE TERMS & CONDITIONS)
PLEASE DO NOT PAY TO BE WAITLISTED

Location:
AWA Studios, Knockrow, NSW (near Bangalow/Ballina)
Date:
28/29th October 2017 (2days) 9.30am to 4pm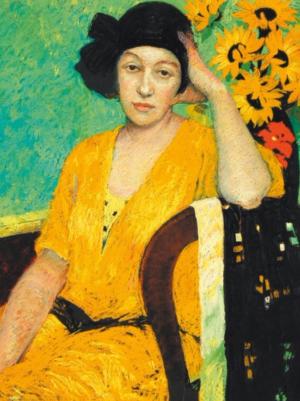 ---
Michael Herron
Towards Abstraction (in the Landscape)
What essential qualities make a painting abstract? Every painting whether realistic, abstracted or somewhere in between, is built upon aesthetic devices such as value, colour, composition, shape or the texture of the paint itself. Great abstract painting employs the same formal principles that representational painting does - line, form, shape, value, movement, composition, colour etc.
In this workshop we will identify the various means of abstraction. Decide which aesthetics will make our landscape more abstract; ultra-simplification, expressive brushwork, flattening the space or saturated colour. These methods may work alone or in combination to move a painting towards abstraction.
Simplification is a core principle for all landscape painters. Extraneous information is eliminated to reveal patterns and shapes - we make the subject matter less recognizable. The looser and more expressive the brushwork becomes, the more abstraction we induce.
Michael will help students with the approach to breaking the landscape down to its component rhythm and demonstrate throughout the workshop with all materials.
DEPOSIT REQUIRED TO CONFIRM YOUR PLACE - IT IS NOT REFUNDABLE OR TRANSFERABLE (See Terms & Conditions)
DO NOT PAY TO BE WAITLISTED

Location:
AWA Studios, Knockrow NSW (near Bangalow/Ballina)
Date:
11/12 November 2017 (2days) 9.30am to 4pm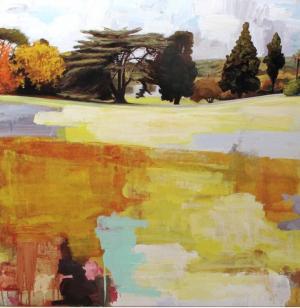 ---
Jo Bertini
Figurative Painting
Jo is conducting a workshop incorporating still life and the human figure. Painting from representation to abstraction which reinvents the classical genres of portraiture, figure in the landscape and still life. This is a masterclass using classical painting genres and representing any subject in an imaginative and creative process that leads to individualistic, distinctive interpretation.
Making art is about self-expression and communication yet often the hardest task is to imbue the work created with a sense of the artist's distinctive 'voice' or 'self'. Jo's extensive experience as a practitioner and teacher enables her to witness student's frustration in trying to find their 'signature style.' Art making is as much about the thinking, as it is about technique.
Technical skill and a solid practical knowledge is only half the battle. The 'depth' necessary to create art comes from another educated source. Artistic purpose is linked to personal journeys. This workshop will help you discover clarity of language in your art-making practice, integrating both technical skills and personal philosophy.
Jo has been an artist in residence, guest lecturer and has taught masterclasses at many public and regional galleries. Her work is included in collections both nationally and internationally. This celebrated artist is represented by Tim Olsen Gallery, Sydney and Mars Gallery, Melbourne.
DEPOSIT REQUIRED TO CONFIRM BOOKING - IT IS NOT REFUNDABLE TO TRANSFERABLE (see terms & conditions)

Location:
AWA Studios, Knockrow NSW (near Bangalow/Ballina)
Date:
4/5th November 2 days - 9.30am to 4pm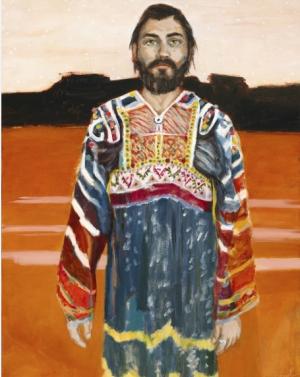 ---